State of the art technology.
With the contribution of its 100+ employees and the state of the art machinery, RAPRO is offering its customers highest quality, fast and flexible production.
Through its engineering division, and its design facility RAPRO offers a comprehensive, flexible composite tooling design and manufacturing service that takes tooling projects from initial concept through all stages, including the design, evaluation, prototyping, final manufacture and delivery, regardless of complexity, specification, market sector or global location.

Rapro's products are manufactured with highest quality raw materials supplied from world's most trusted brands. Main rubber materials used in Rapro's productions are: EPDM, NBR, NBR/PVC, CR, NR, SBR, AEM, CSM, VMQ, TPE.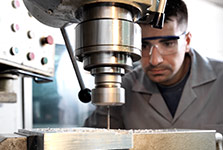 The majority of production toolings are made in-house.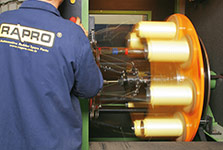 Rapro's products are produced with highest quality raw materials.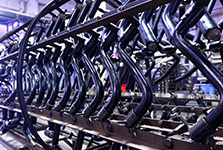 Rapro remains committed to its customers by offering them zero defect production.