Complete solutions for rubber parts.
RAPRO offers its customers more than 5.000 products and is constantly increasing its range with the requests of its clients and by analyzing the market needs.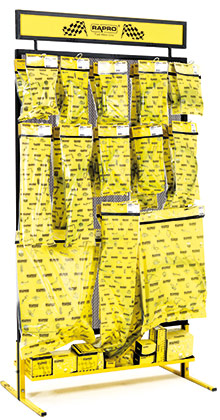 RAPRO's hose merchandiser holds more than 150 products and allows to save space and time.
RAPRO since its establishment has been earning recognition in the global market as a leading manufacturer and supplier of rubber parts. RAPRO is being preferred by many well known companies as a product supplier due to its high quality and customized services.

RAPRO's strategical location allows to serve its global and national customers within a very short period of time.

Rapro remains committed to product development and customer satisfaction with the support of its industry professionals who are in constant research of the ever-changing market needs and developing solutions to satisfy its customer's expectations.